Our Challenge Policy
This is how you can play:
1. Just upload a newly made project to your online blog or gallery. Then leave a direct link to your project in the link widget at the bottom of the challenge post. One entry per participant. To make your entry count more, follow the guideline below:
a) You can enter any project as long as it meets the challenge requirements and it will count for one entry.
b) If your project includes a Guylou's Inimitability digistamp, it will count for two entries.
If you don't have a GI image, you can visit
Guylou's Inimitability Store
to purchase one or get one of the freebies offered.
2. You must also meet all the requirements listed in the challenge post in order to qualify to win.
3. All Challenge entries posted on your blogs must have a link to the challenge post here and credit must be given to Guylou's Inimitability whenever using a GI image on your project.
4. Do not link to a blog post which was created prior to the time frame of the current challenge.
5. We invite you to become a follower. We offer a free digistamp to all new followers.
See details here.
6. Most of all... have fun!

Free digistamp

11/18/10
According to
the free dictionary. com
, the word elegance is defined as:
elegance
[ˈɛlɪgəns]
,
elegancy
n pl -gances, -gancies
1. dignified grace in appearance, movement, or behaviour
2. good taste in design, style, arrangement, etc.
3. something elegant; a refinement
Oh the days when elegance was a way of life; when men dressed to the nines and the women wore long beautiful gowns and gloves. I love going to Christmas parties because I get to dress in a beautiful dress, wear fancy shoes and have my hair all done up.
So this challenge will be about elegance. We challenge you to make a card or a project with an elegant theme, whatever way you interpret this word.
Feel free to enter any newly made elegant cards or projects, but in order to qualify to win, you will need to use a Guylou's Inimitability digistamp. If you don't have any GI images, you can visit
Guylou's Inimitability Store
or you can have a look for a freebie in her group on
Crafters Digital Art Center
!
The winner will be awarded a digistamp of her choice from Guylou's Inimitability Store, but that's not all... the winner will also be invited to be a Guest Designer on an upcoming challenge and will get another GI digistamp to make a card or project along the DT.
To inspire you, here are some cards prepared by the inimitable Guylou's Inimitability Design Team. All cards were made using "
Gertrude
":
Dale's Creation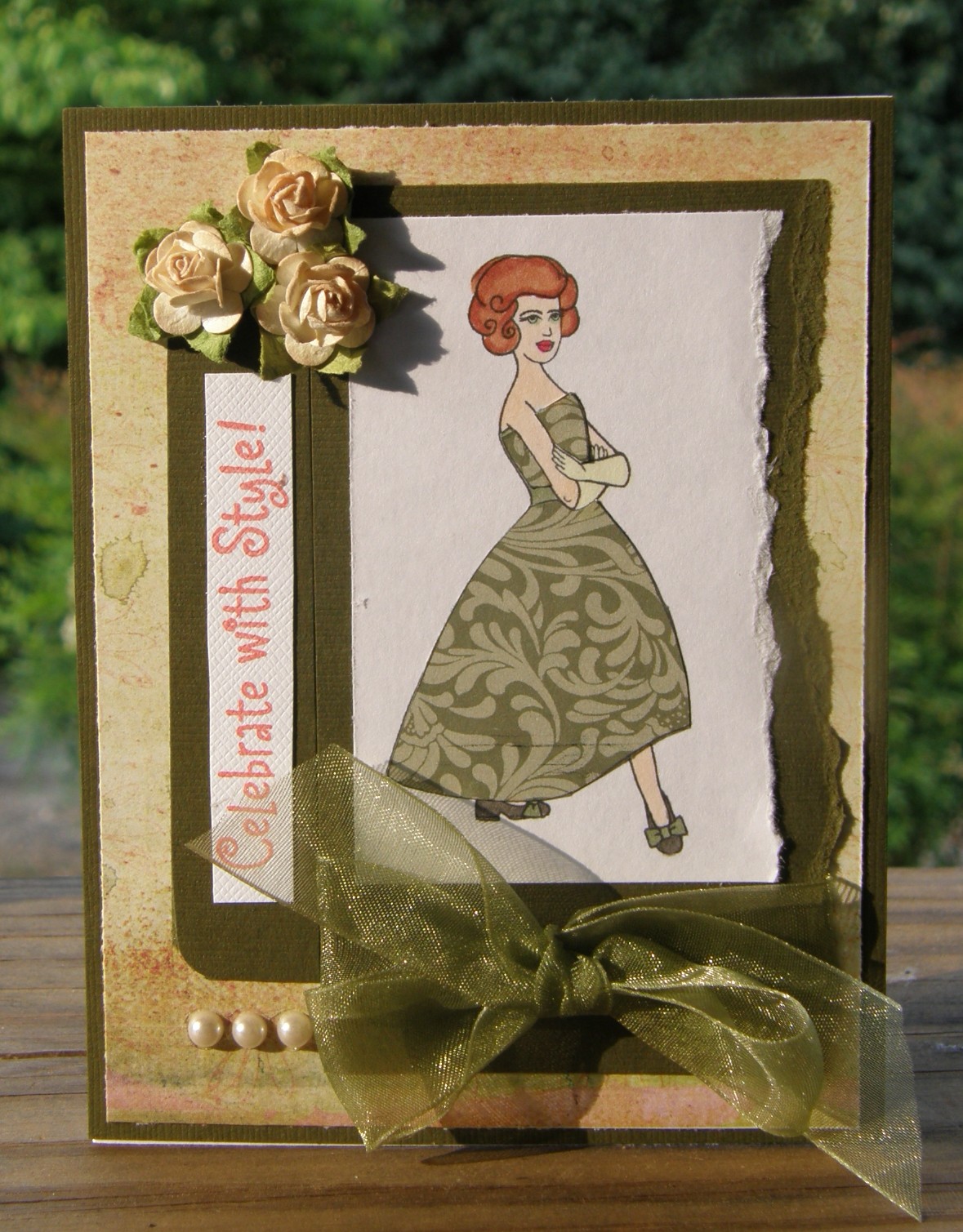 Tracy's Creation
Gina's Creations
Carmen's Creation
Danni's Creation
Kim's Creations
Brenda's Creation
Categories

Blog Archive