Our Challenge Policy
This is how you can play:
1. Just upload a newly made project to your online blog or gallery. Then leave a direct link to your project in the link widget at the bottom of the challenge post. One entry per participant. To make your entry count more, follow the guideline below:
a) You can enter any project as long as it meets the challenge requirements and it will count for one entry.
b) If your project includes a Guylou's Inimitability digistamp, it will count for two entries.
If you don't have a GI image, you can visit
Guylou's Inimitability Store
to purchase one or get one of the freebies offered.
2. You must also meet all the requirements listed in the challenge post in order to qualify to win.
3. All Challenge entries posted on your blogs must have a link to the challenge post here and credit must be given to Guylou's Inimitability whenever using a GI image on your project.
4. Do not link to a blog post which was created prior to the time frame of the current challenge.
5. We invite you to become a follower. We offer a free digistamp to all new followers.
See details here.
6. Most of all... have fun!

Free digistamp

9/3/10
Have you notice that all the good pirates are always so handsome and elegant. On the other hand, the bad ones are always scroungy looking. My all time favorite movie is "The Princess Bride". This movie is about love and adventure. Westley and Buttercup are in love, but the odious Prince Humperdinck kidnapped and held Buttercup against her will in order to marry him. Westley, who survived a shipwreck, comes to her rescue as Dread Pirate Roberts who takes no prisoners. For those of you who have seen the movie, I am sure you would agree that "Dread" Pirate Roberts was more like "Melt your heart" Pirate Roberts. KWIM! This week featured digistamp is Friendly Pirate. Not really inspired by the handsome Pirate Roberts, but definitely not bad looking at all. :) This digistamp is perfect for manly cards for all ages. You can use him for birthday, bon voyage or even thinking of you cards.
Click here to find Friendly Pirate
. Please take a moment to see what my wonderful Design Team has created with Friendly Pirate:
Guylou's Creations
Danni's Creation
Gina's Creation
Dale's Creation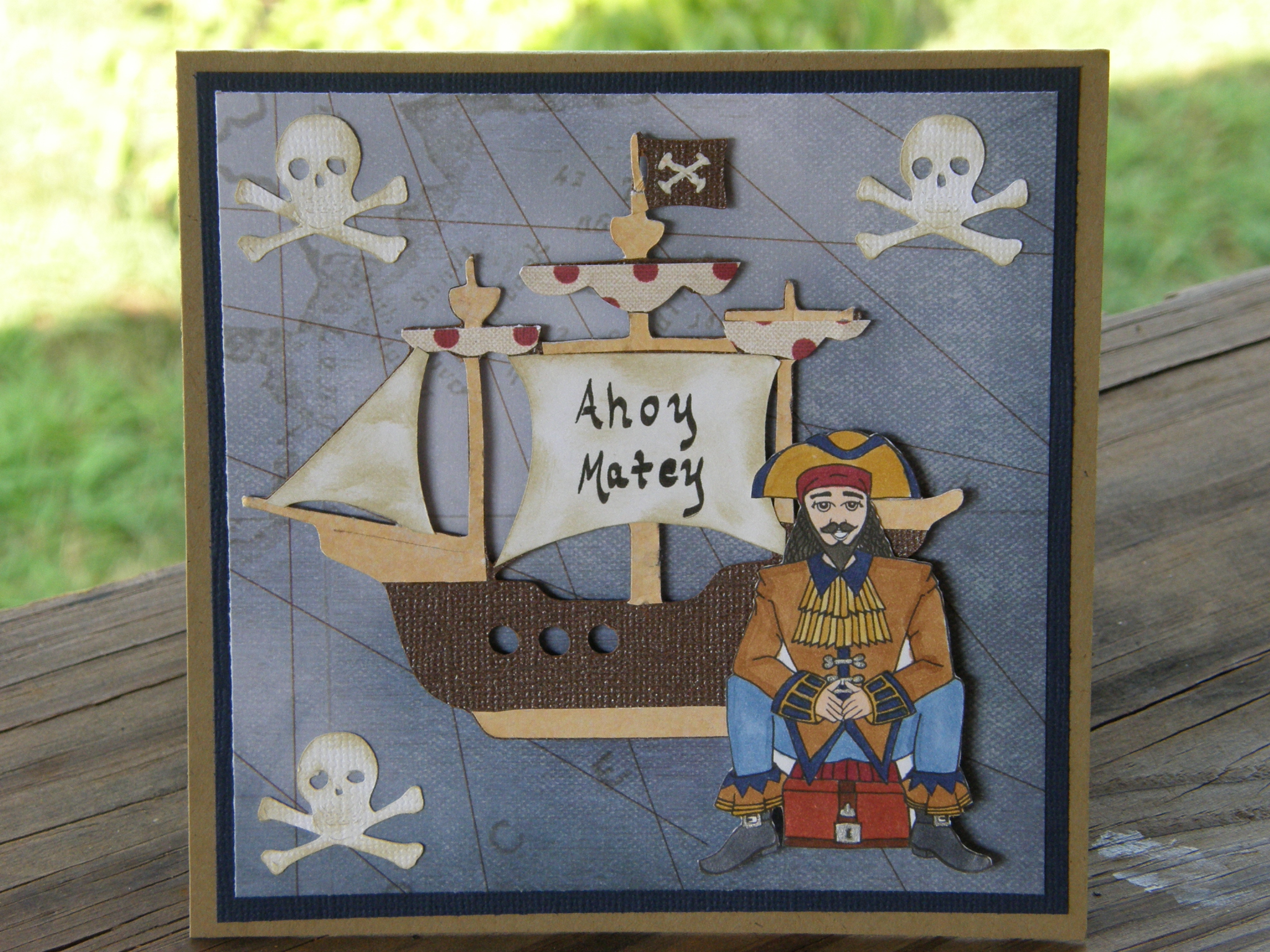 Tracy's Creation
Categories

Blog Archive